We Inspire Immigrant Communities to Thrive in Western Colorado
Through Leadership Development, Advocacy, and Direct Assistance.
Did You Know?
Many immigrants struggle to access basic support, resources, and education on their rights as they transition to build a life for their family in the US.
Our organization, the Hispanic Affairs Project, advocates for REAL CHANGE in our organization and systems. We envision communities where cultural diversity is embraced, and immigrants actively contribute to creating a more equitable society by developing community leaders.
Through education, enrichment, and encouragement of immigrant families, we strive to address the barriers to integration so that everyone has a chance to fulfill their dreams and potential.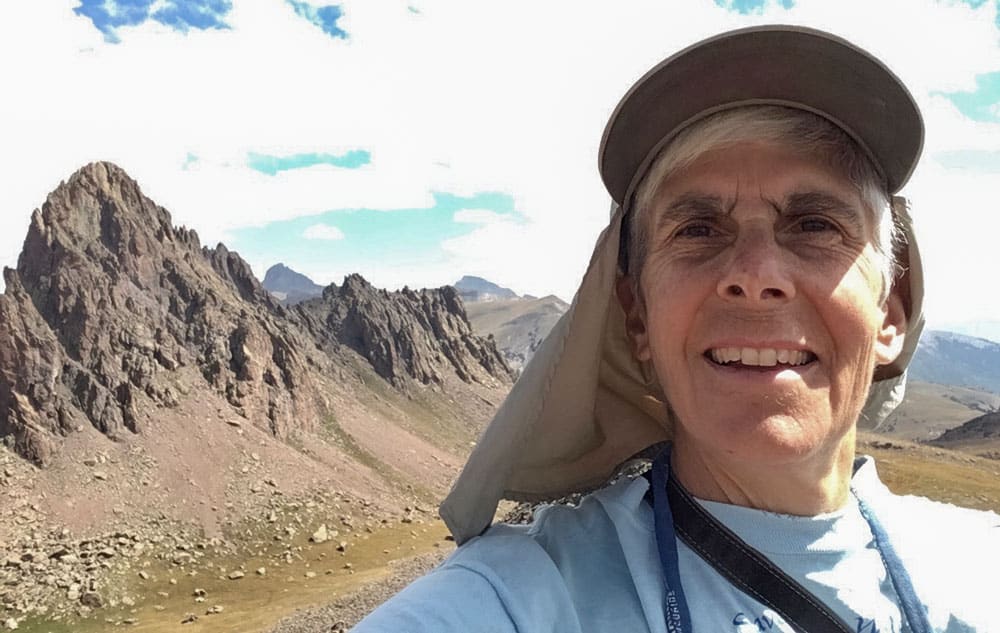 I support HAP because this amazing organization, staffed by compassionate and knowledgeable people, provides services to our immigrant community that are not delivered by any other organization in the region. We are so fortunate to have HAP in our community!
– Robyn C.
Three Prong Mission of the Hispanic Affairs Project
HAP's core value is to advocate for Real Change so that immigrant communities can thrive in Western Colorado. We are purveyors of opportunities and uplifting experiences for our members to build skills, develop leadership qualities and to be the driving force of change in the systems.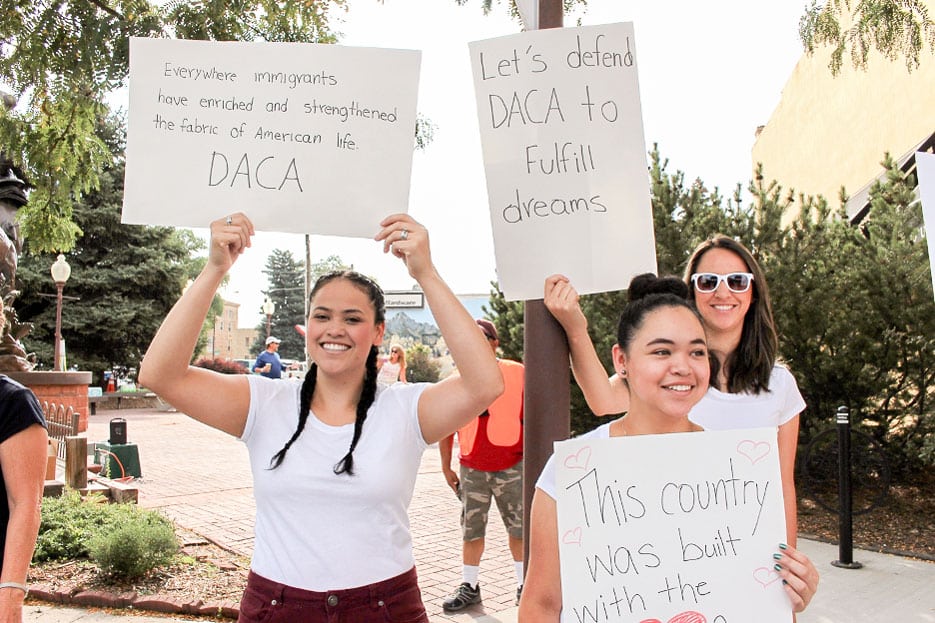 Community Advocacy
HAP believes that our community has the power to build the future they want for themselves. We are committed to developing strong leaders through our work to advocate for local, state, and federal policies that increase access to the resources that people need to thrive.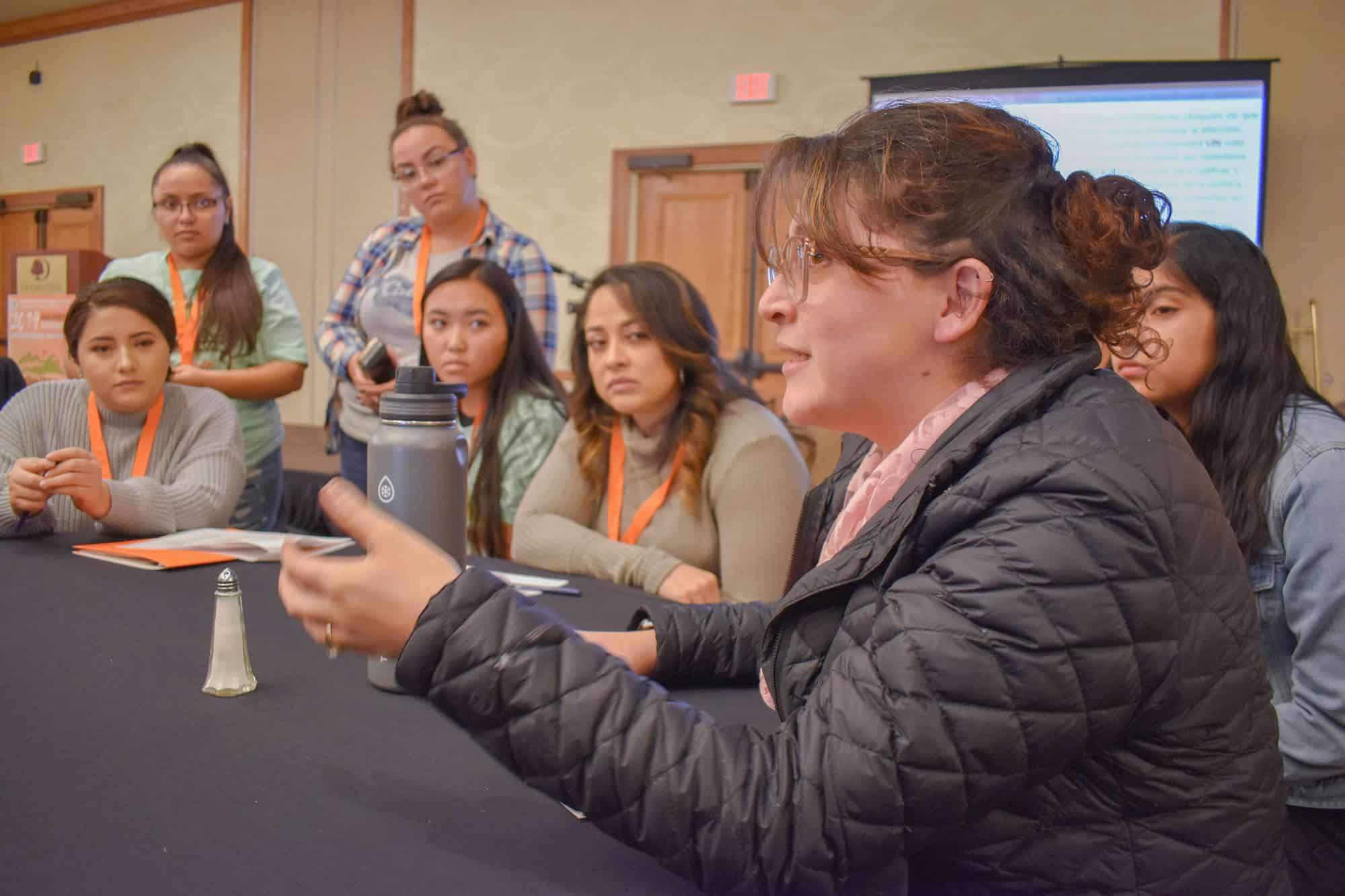 Outreach and Education
Through awareness, training, and education HAP cultivates leaders who can positively impact the future of our community. We foster a culture within our organization that educates, enriches, and encourages immigrant families.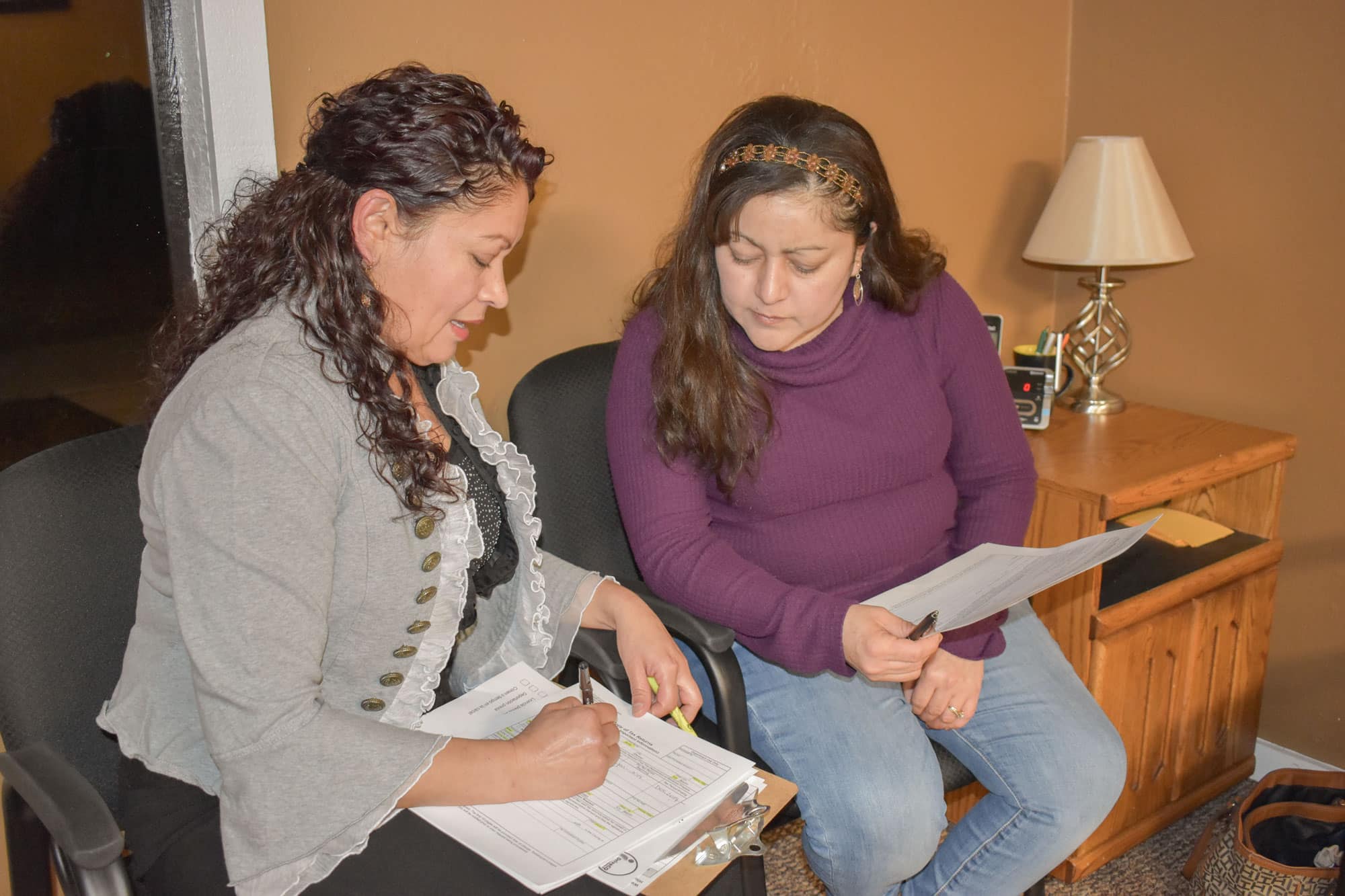 Direct Assistance
HAP provides immigrant families valuable resources and tools which allows them to successfully navigate the US system. We provide legal assistance, helping people get CO-RCSA driver's licenses, IDs, training on programs and how to access life-changing resources.
Why Does the Hispanic Affairs Project Exist?
Immigrant families in Western Colorado need social and economic stability so they can develop a sense of belonging in their new community.
Sadly, this sense of belonging does not happen organically. Instead, immigrant families often feel marginalized, face cultural barriers, and have limited access to resources.
Here's the truth: we can't move forward as a just society if our community doesn't have equitable access to the resources they need to succeed. The larger the inequality gap, the harder it is for families to prosper in their new community.
This is why we exist.
where cultural diversity is embraced;
where immigrants actively contribute as leaders; and
where prosperity is created through justice and equity.
You are a vital part of the mission! With your donation, you enable Hispanic Affairs Project to help more immigrant families find stability, training, and support.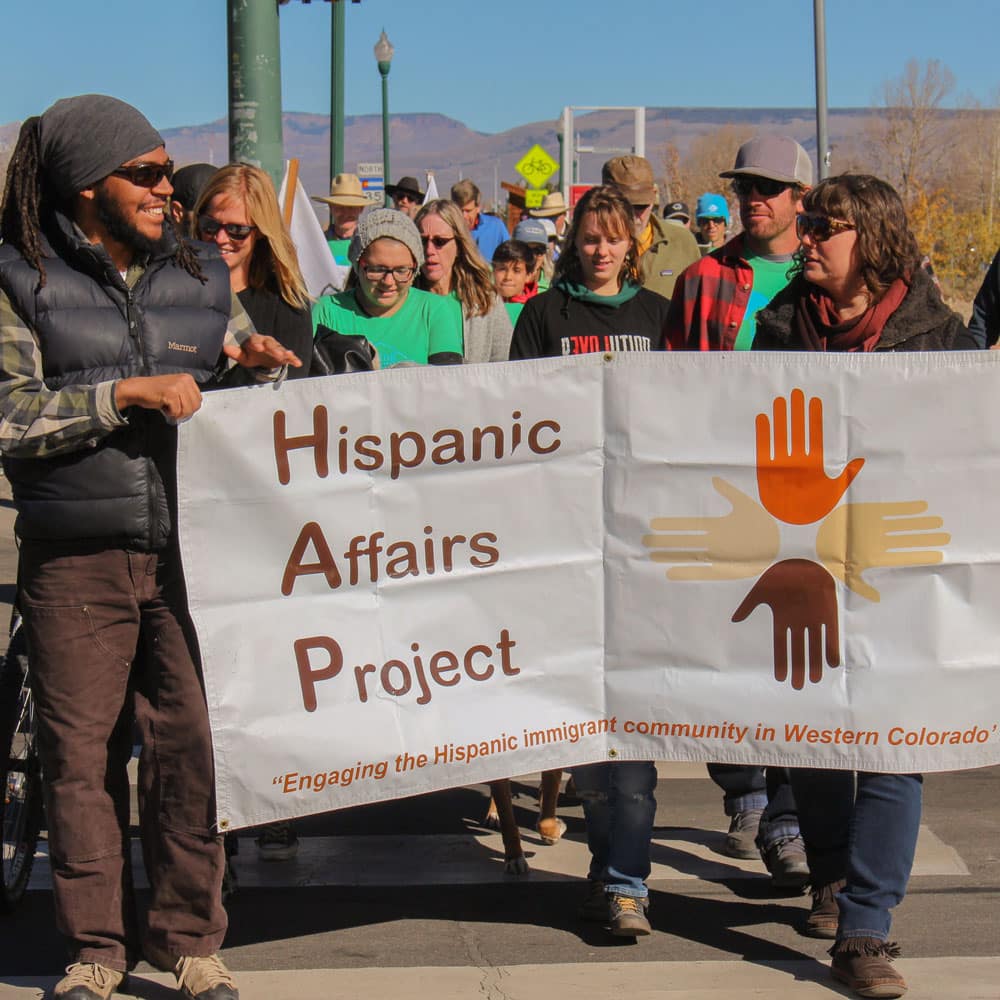 My name is Susana. I thank the Hispanic Affairs Project for helping me pay my rent; it was a great support. The impact that the Hispanic Affairs Project has had on me, my family, and my community, is that through its leadership, advocacy, and programs, I have learned to fight for my rights and to understand that a united and informed community can achieve lasting changes—that together we can achieve equitable changes for all."
– Susana R.
Get Involved with the Hispanic Affairs Project!
There are so many fun and rewarding ways for you to get involved with the Hispanic Affairs Project. Develop friends for life. Feel good about your community. Develop the next generation of leaders. It all starts here.
IMPORTANT NOTICE: Starting Monday, November 13, our Montrose office will be closed for the next few months due to renovation work. To contact us or make an appointment, please call 970-249-4115.
Consider a gift to support our mission to promote the integration of immigrants this Colorado Gives Day - December 5th! Together we can create more welcoming and inclusive communities.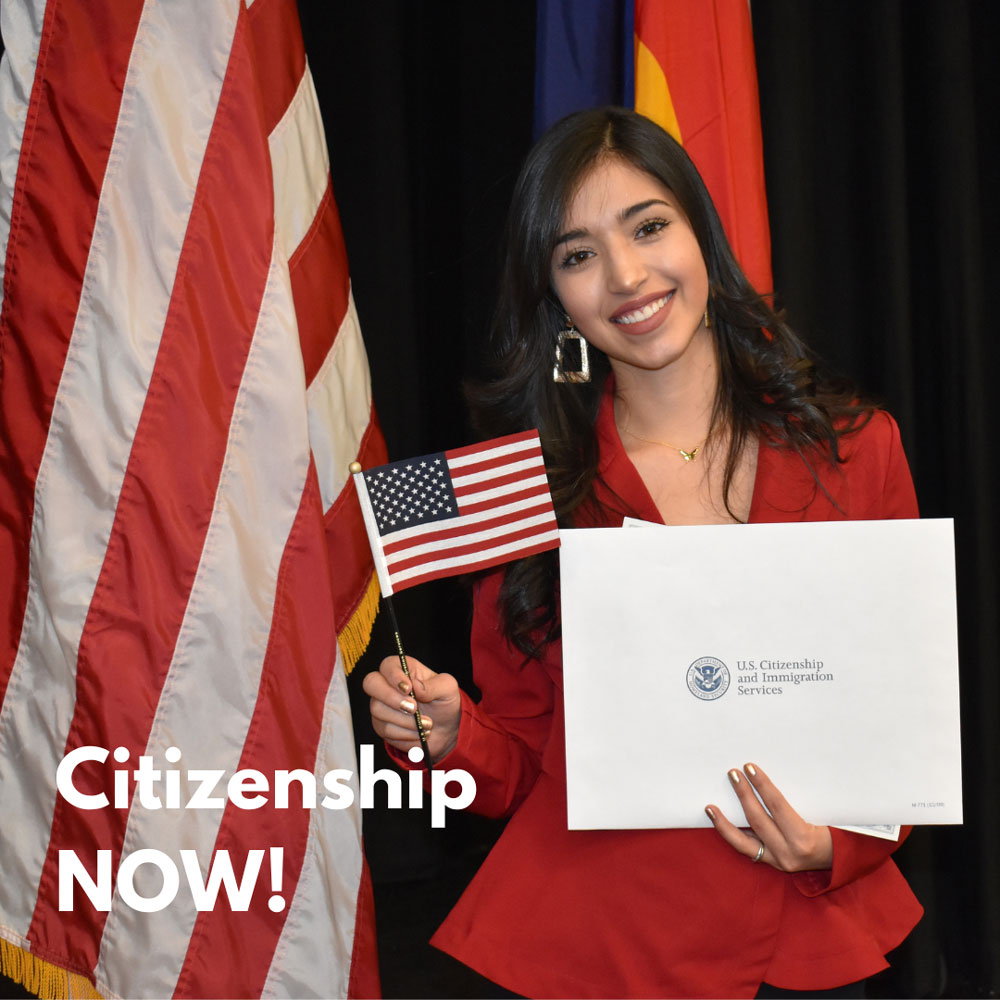 Are you eligible for U.S. Citizenship?
There are many reasons to become a U.S. citizen including:
Right to petition family members
Derivative citizenship for children,
More employment and educational opportunities
Full civic participation
Public benefits
Travel benefits
Protection from deportation
The Hispanic Affairs Project is an agency recognized by the US Department of Justice to represent citizenship applicants before the USICS in their immigration processes, including citizenship. Contact us TODAY to begin your journey toward citizenship at 970-249-4115.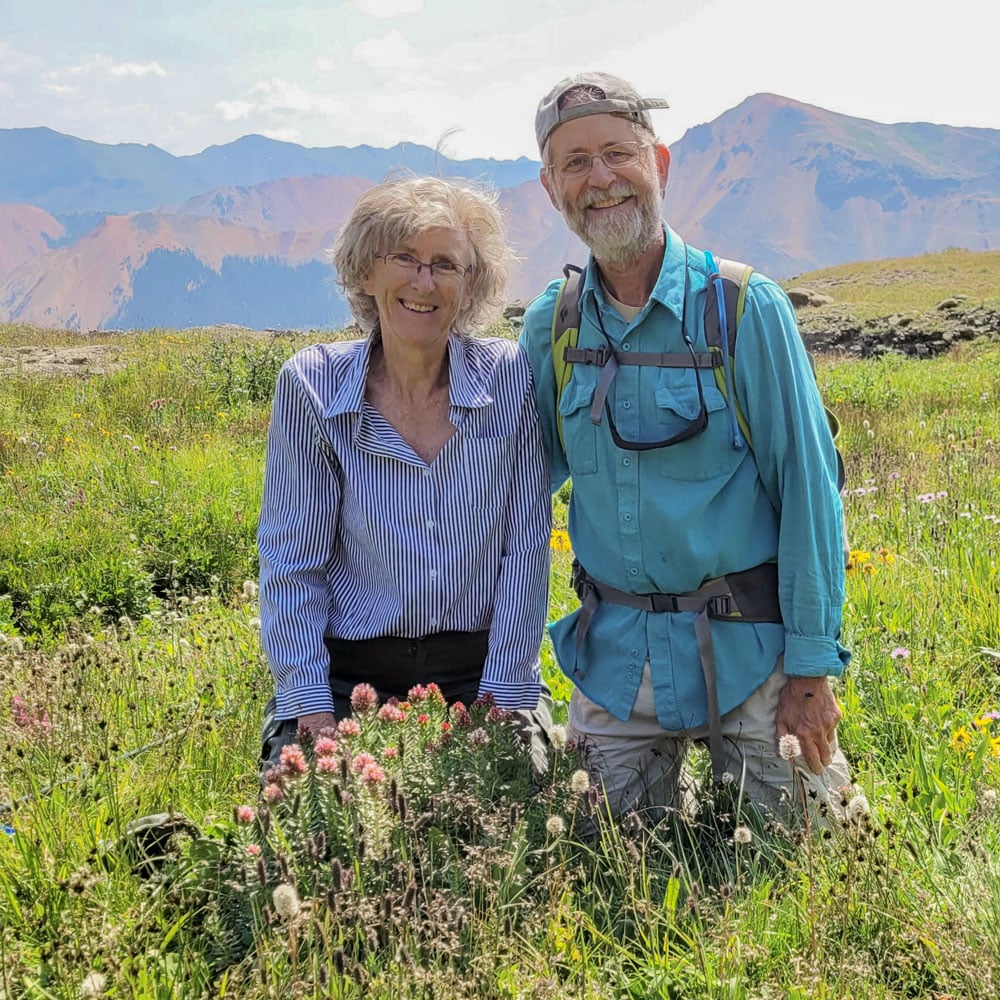 We're enthusiastic in our support of HAP as it works tirelessly with and for immigrant families. HAP's commitment to social justice, cultural diversity and human dignity is an inspiration to us all. Their savvy combination of community organizing and strategic assistance to individuals and families is an invaluable asset to our western Colorado communities.
– Brenda & Kevin W.